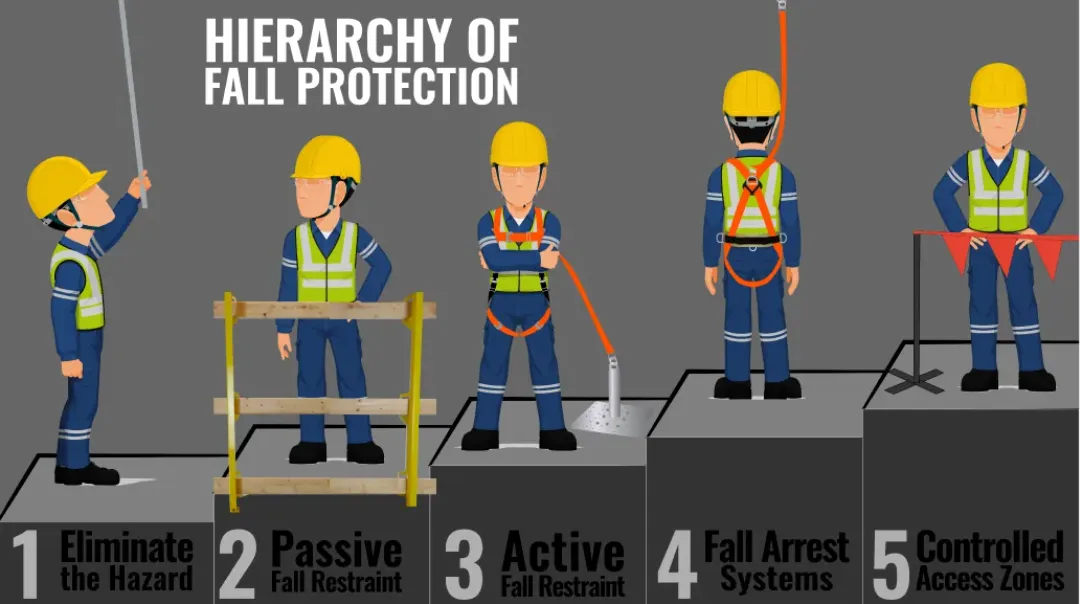 Why is fall protection important?
Falls are among the most common causes of serious work related injuries and deaths. Employers must set up the work place to prevent employees from falling off of overhead platforms, elevated work stations or into holes in the floor and walls.
Provide working conditions that are free of known dangers.

Keep floors in work areas in a clean and, so far as possible, a dry condition.

Select and provide required personal protective equipment at no cost to workers.

Train workers about job hazards in a language that they can understand.